During October 19-20, 2021, Association of Clinical Chemistry and Laboratory Medicine of Ukraine and P.L. Shupik's National University of Health of Ukraine, with the participation of the Ministry of Health of Ukraine, held the Scientific & Practical Conference with International Participation "Modern Approaches to Management of Medical Laboratory and of Quality of Laboratory Services", which took place as part of the International Symposium on Laboratory Medicine – 2021 at KyivExpoPlaza Exhibition Center.
The opening ceremony was attended by: Komarida O.O., First Deputy Minister of Health of Ukraine; Babintseva L.Yu., Ph.D., Professor, Dean of the Faculty of Advanced Training for Doctors of the P.L. Shupik's National University of Health of Ukraine; M.D., Prof. Klimenko S.V., prof. at the Department of Clinical Laboratory Diagnostics of the P.L. Shupik's National University of Health of Ukraine, ACCLMU President.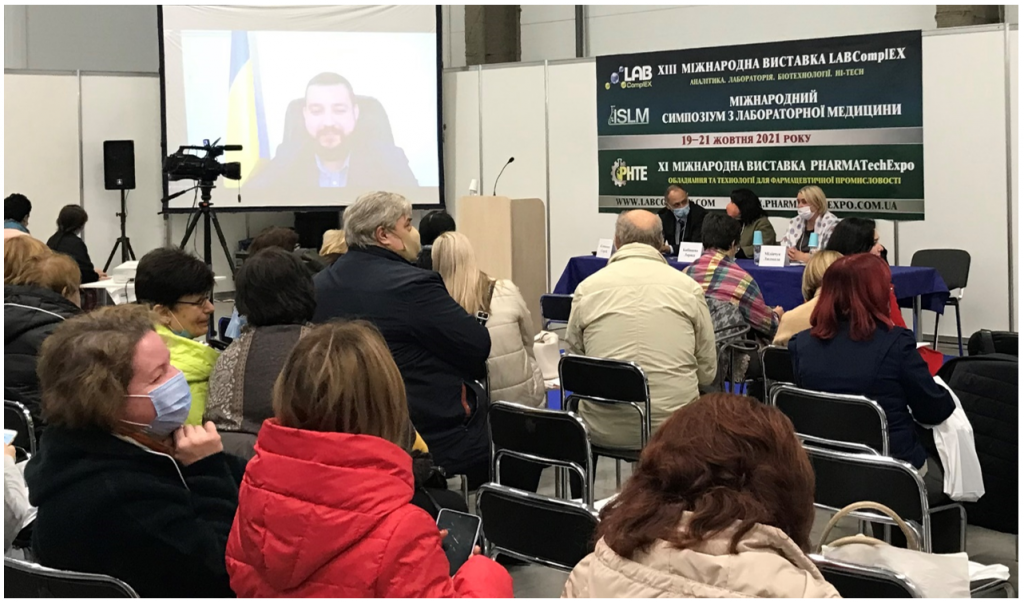 In his welcoming speech, Oleksandr Olegovych Komarida expressed his conviction that, despite all the difficulties accompanying the reform of the medical sector of Ukraine, the professionalism, knowledge, experience, and high human qualities of our specialists allow to effectively modernize the national health care system and bring Ukrainian medicine at the highest European level.
More than 300 specialists joined the conference in person, and more than 1,400 – remotely.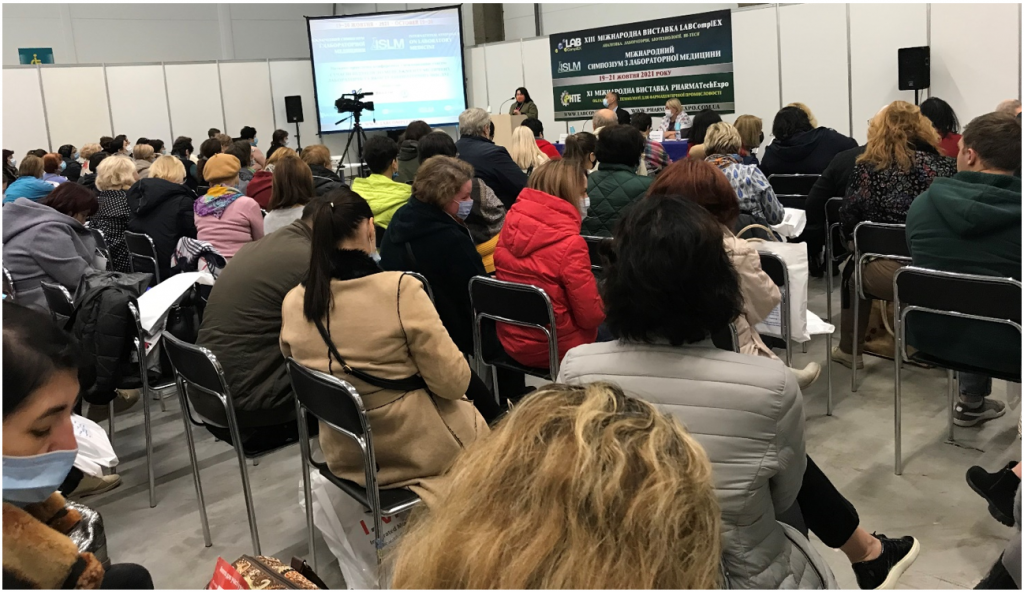 During the conference, reports were made by a lot of leading experts in the field, in particular Protsenko V.M., Kolybo D.V., Bernyk O.O., Tanasiychuk I.S., Oganesyan M.A., and others.
The conference focused on problematic issues of laboratory medicine in the context of the state program of medical guarantees. In particular, Anna Sholomytska, Head of Medical Laboratory of the Children City Polyclinic No. 6 of the Odessa City Council, shared its experience with the National Health Service of Ukraine. In addition, a panel discussion was held with the participation of leading experts of the Association and industry experts from different regions of Ukraine. During the discussion, the existing experience of working with the NHSU was discussed; a decision was made to address it on behalf of ACCLMU to improve the interaction of the NHSU with health care facilities.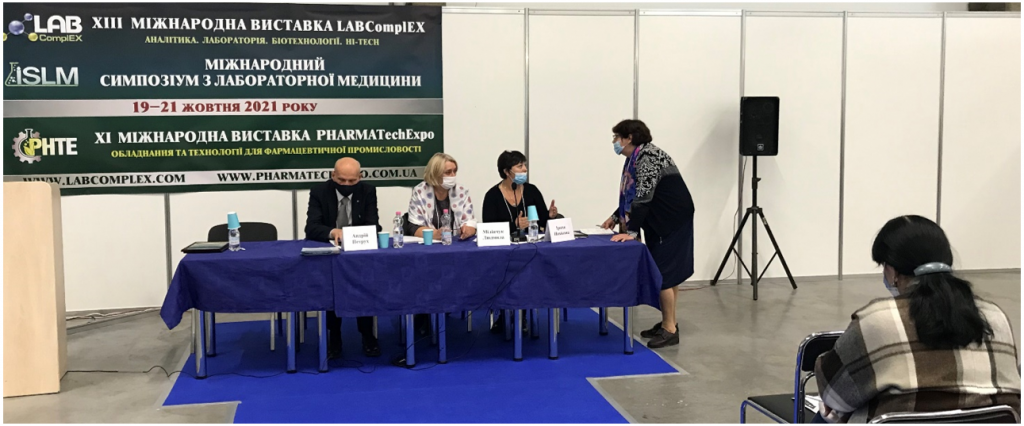 At the plenary sessions, topical issues were also discussed concerning medical laboratory management, in particular in the context of the COVID-19 pandemic, as well as new modern technologies of laboratory diagnostics were presented. In particular, one of the founders of the Association, Petrukh A.V., has presented practical experience of preparation for accreditation for compliance with the requirements of DSTU EN ISO 15189: 2015; special attention was paid to the issues of quality control of laboratory tests and risk management in medical laboratories.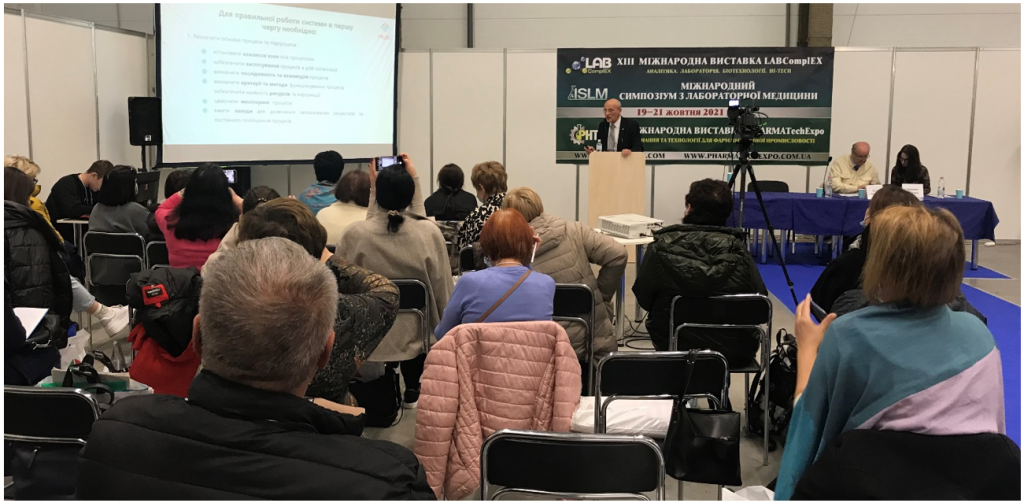 Within the framework of the Conference, a meeting of the ACCLMU Council was held; during which, representatives of regional centers shared their experience in the COVID-19 pandemic, as well as directions and prospects for further development of the Association and laboratory medicine in general were discussed.