Next IFCC free Webinar
is on 10th August, 2021
"Tumor Liquid Biopsy"
Certificate of Participation available for all registrants!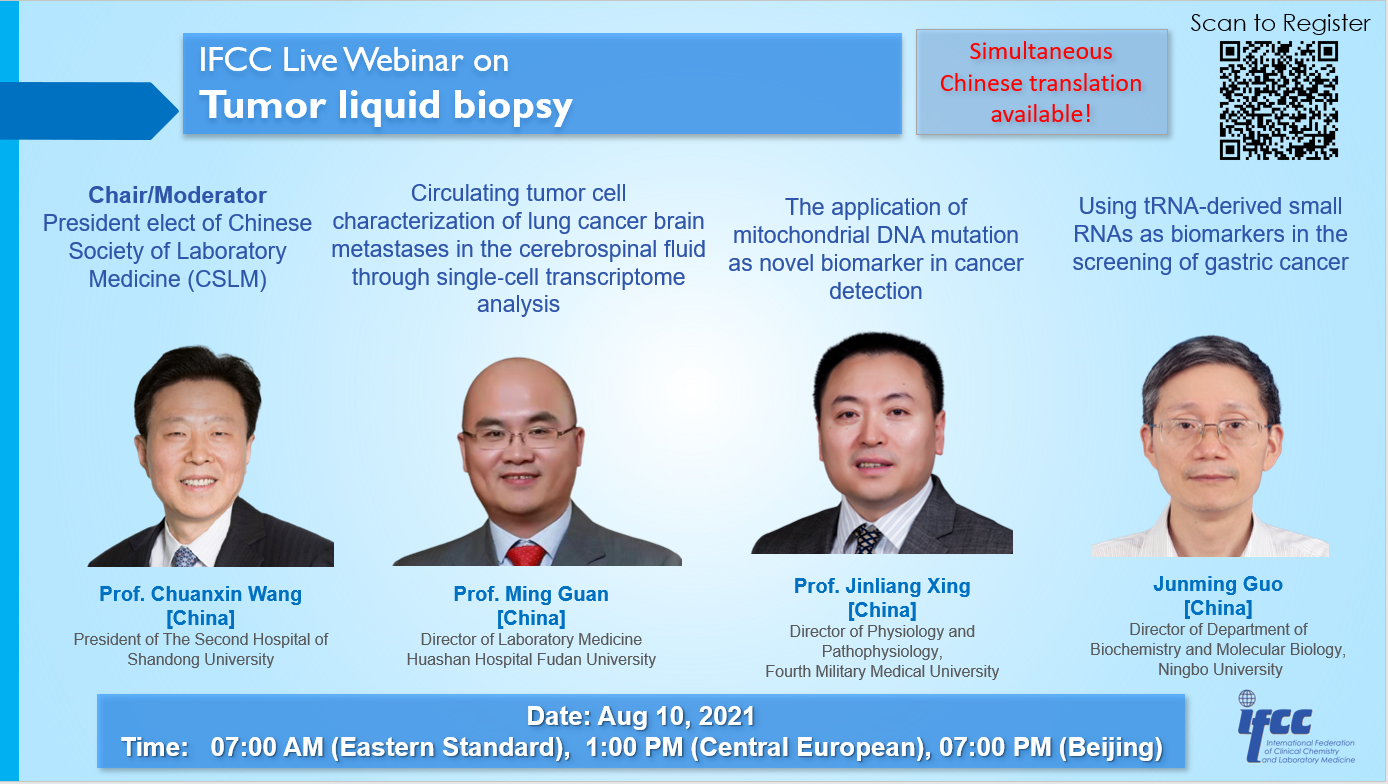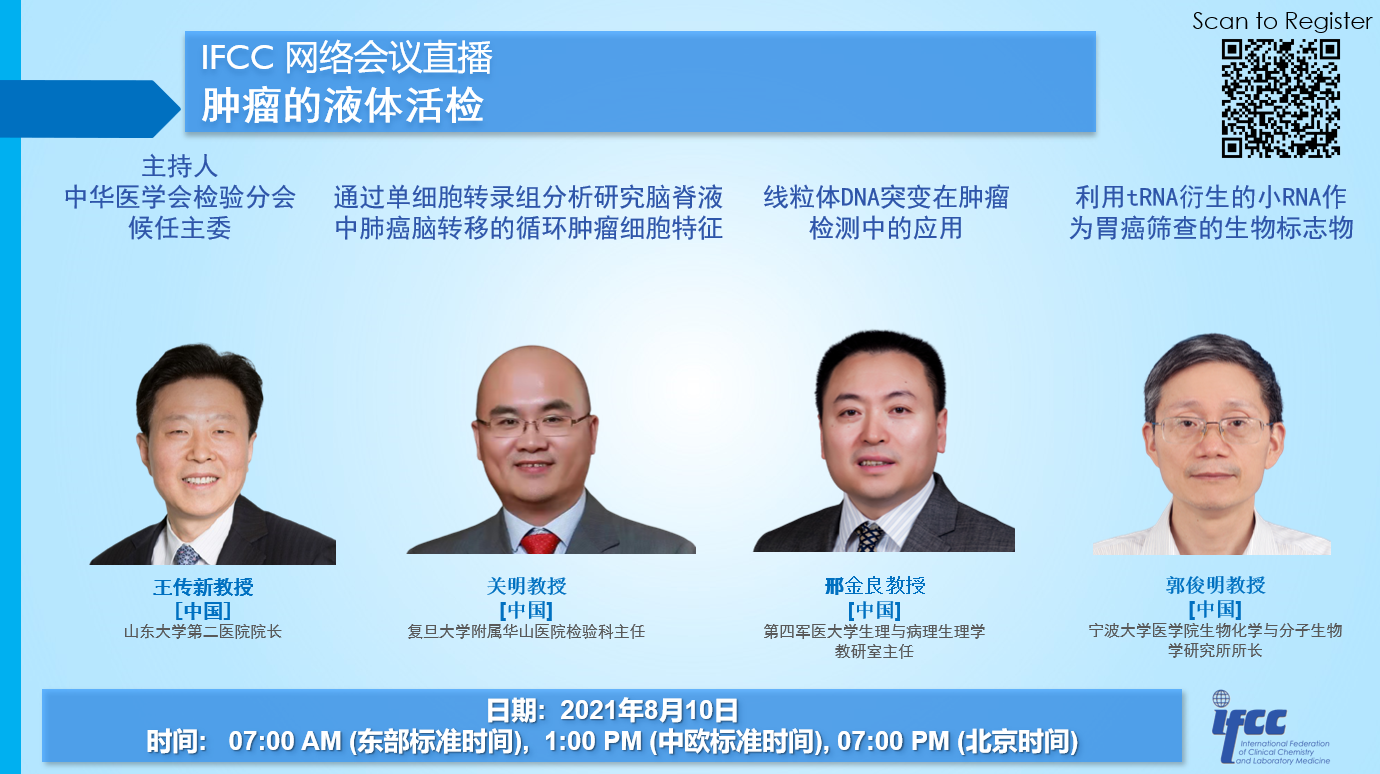 Dear Colleagues,
The next IFCC webinar "Tumor Liquid Biopsy" will be held on 10 Aug, 2021.
The importance of developing useful diagnostic and monitoring tools should be emphasized to improve the clinical outcome of patients with cancer. Recently, the emergence of tumor liquid biopsy, such as cell-free DNA, RNA and mitochondrial DNA, open up new possibilities for the non-invasive detection of various human cancers. These promising markers are considered to possess great potential and could facilitate therapeutic strategies for cancer. This topic webinar focuses on tumor liquid biopsy to help us understand the research hotspots, latest developments and potential clinical applications.
Schedule: 20 min per speaker plus 20 min panel discussion
Time Zones: Live presentations starting at: 07:00AM EDT – 08:00AM Buenos Aires- AR; 1:00PM European Time; 4:30PM India; 07:00PM CST-Beijing
Important: Please ensure that you carefully determine the time that the presentation will start in your global time zone. Click here to convert to your time-zone.
Recorded webinar: available on demand
Certificate of Participation: available for all registrants
Stay connected with IFCC & get all the latest information on IFCC live Webinars!
Subscribe at the IFCC contact page.
Follow us on: