On April 17-18, 2019, Association of Clinical Chemistry and Laboratory Medicine of Ukraine have carried out, together with the Ministry of Health of Ukraine, the National Academy of Medical Sciences of Ukraine, and P.L. Shupik's NMAPE, the Scientific & Practical Conference with International Participation "New Clinical Diagnostic Solutions and Contemporary Analytical Technologies" within the framework of X Jubilee International Medical Forum "Innovations in Medicine – Health of the Nation" and specialized exhibition of laboratory equipment at the International Exhibition Center.
The preparation of the program of the scientific-practical conference was carried out in cooperation with the European experts on laboratory medicine with the assistance of EFLM.
The opening ceremony was attended by the President of the Association, MD, D.Sc., prof. G.G. Lunyova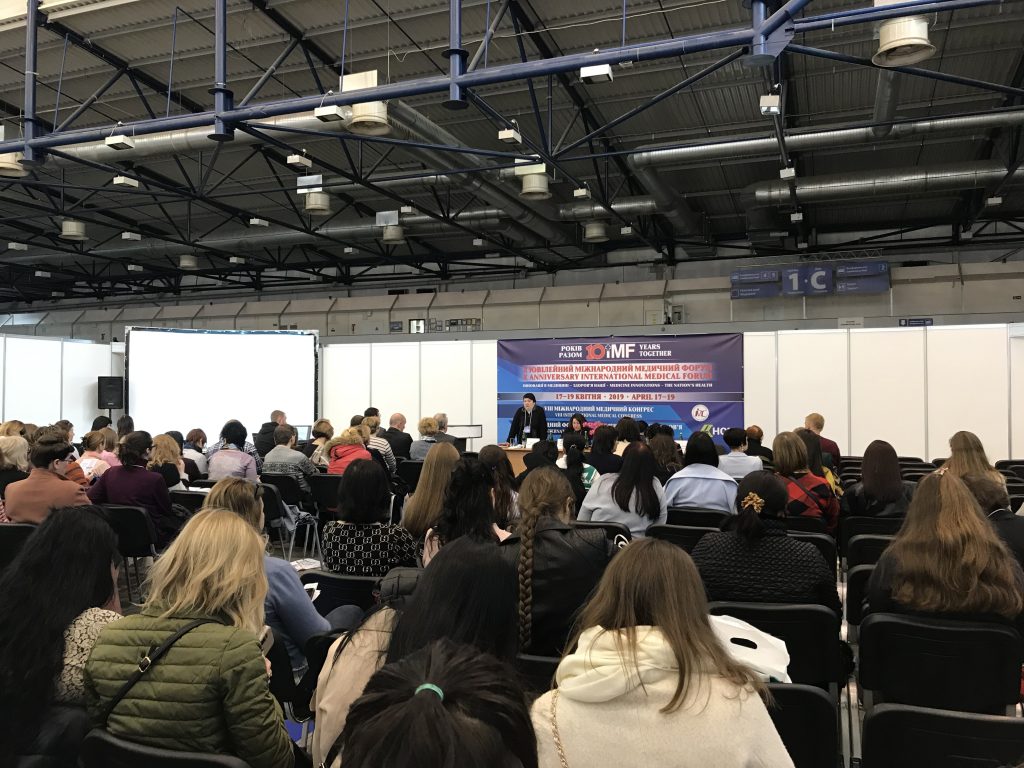 The Conference was attended by more then 800 specialists in laboratory medicine from all regions of Ukraine, in particular, experts in clinical laboratory diagnostics of regional departments of health, ACCLMU members, and teachers of departments of clinical laboratory diagnostics of Ukrainian higher medical schools of postgraduate education.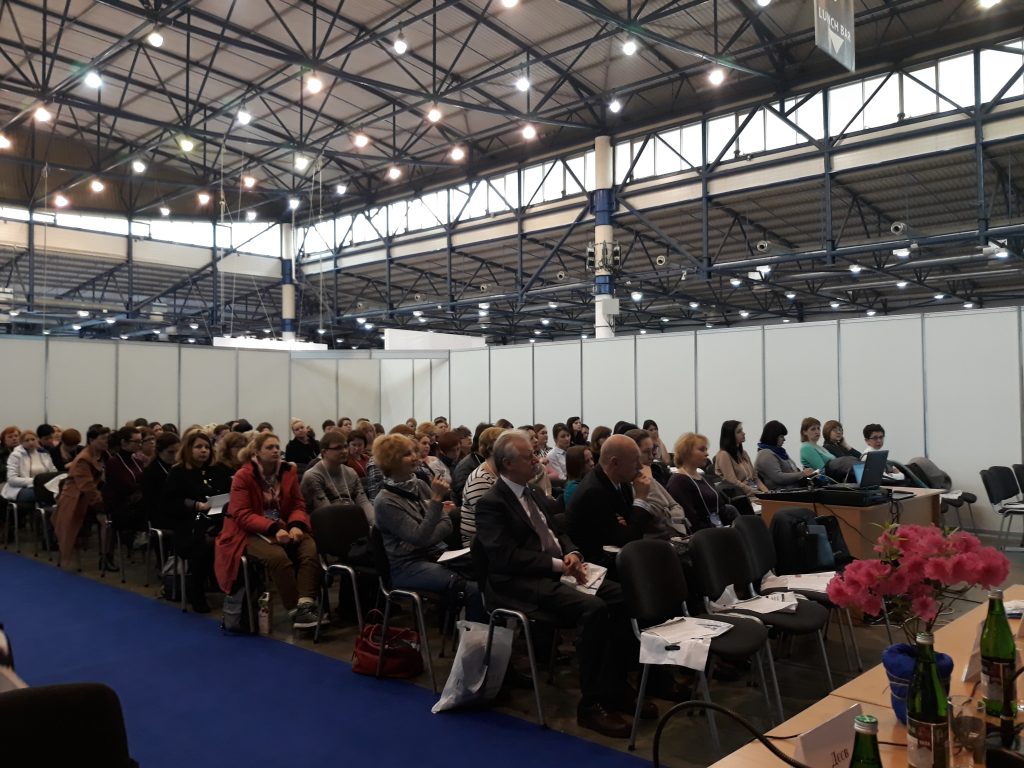 Leading specialists in laboratory diagnostics of Ukraine, Republic of Belarus, Poland, and Germany participated in the Conference.
The main task of the scientific and practical conference was to formulate a unified approach and consolidate efforts aimed at providing affordable and high-quality laboratory services to the Ukrainian population.
Particular attention was paid to European experience in the use of laboratory tests in modern evidence-based medicine and in the assessment of the analytical reliability of clinical laboratory tests. At the plenary sessions, the clinical and modern diagnostic aspects of systemic osteoporosis, cardiovascular diseases, vascular endothelial dysfunction, immune status in vaccination and allergic diseases, and algorithms for assessing male fertility were also discussed. It was very important to exchange experience between laboratory specialists concerning instrumental therapeutic drug monitoring with the help of high-performance liquid chromatography with mass-spectrometric detection, as well as digital transformation of the work of medical laboratories with the help of laboratory information systems.
The Scientific & Practical Conference, master classes, exhibition events, and specialized exhibitions have created an international platform for the exchange of experience and advanced training of specialists in laboratory medicine.
Within the framework of the Scientific & Practical Conference, ACCLMU Council meeting was held, where representatives of the regional centers shared experience in the local reform of laboratory medicine.