Certificate of Participation available for all registrants!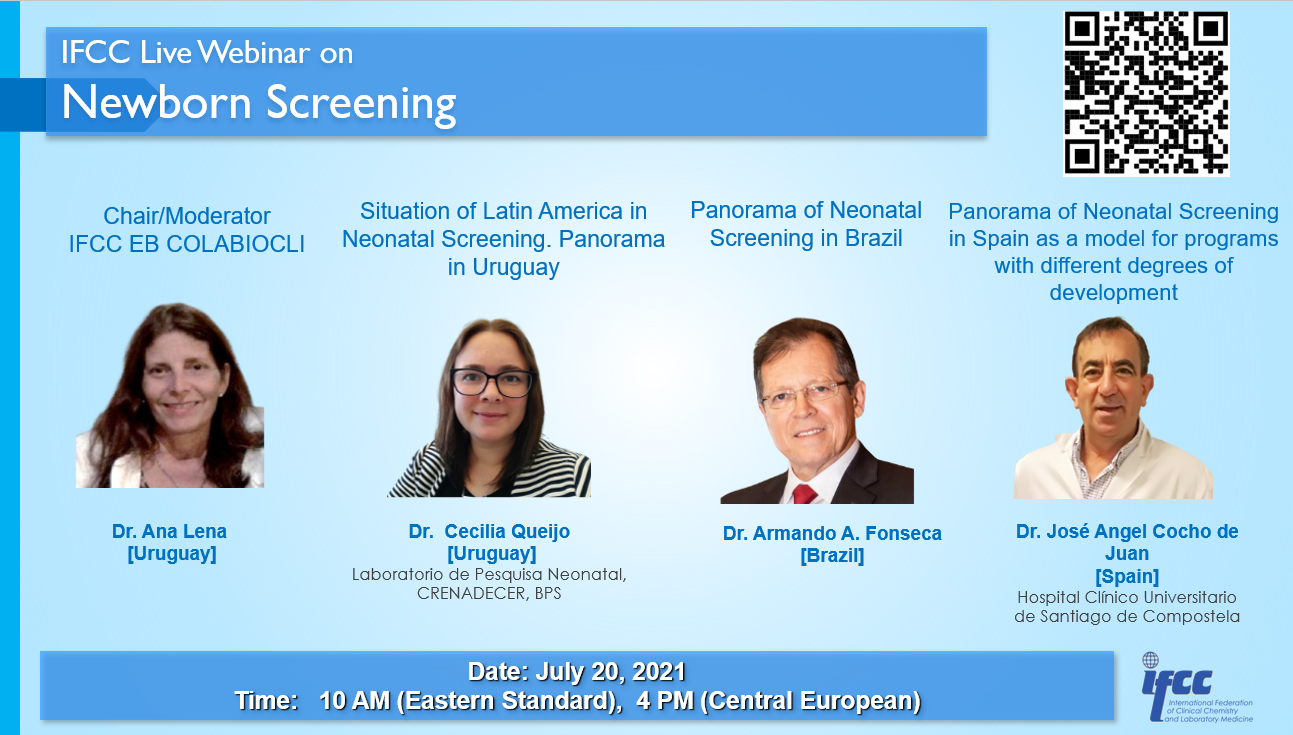 Dear Colleagues,
The IFCC webinars "Newborn Screening" will be held on 20 July, 2021.
Schedule: 20 min per speaker plus 20 min panel discussion
Time Zones: Live presentations starting at: 10:00AM EDT – 11:00AM Buenos Aires- AR; 4:00PM European Time; 7:30PM India; 10:00PM CST-Beijing
Important: Please ensure that you carefully determine the time that the presentation will start in your global time zone. Click here to convert to your time-zone.
Recorded webinar: available on demand
Certificate of Participation: available for all registrants
Simultaneous translation in Spanish!
Stay connected with IFCC & get all the latest information on IFCC live Webinars!
Subscribe at the IFCC contact page.
Follow us on: