August 2019 issue:
♦ UNIVANTS of HCE Awards
♦ Visit the IFCC booth at AACC
♦ IFCC TF-YS-SnibeTravel Awards for Young Scientists to attend the 15th APFCB 2019, Jaipur (IN)
♦ ICPLM congress to be held as WorldLab satellite meeting in Seoul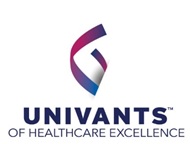 TWELVE INTEGRATED CLINICAL CARE TEAMS GET RECOGNIZED FOR INTERNATIONAL HEALTHCARE EXCELLENCE
In collaboration with UNIVANTS Health Excellence program, IFCC is proud to recognize 12 innovative healthcare teams. Three teams have been awarded the inaugural distinction of 2019 UNIVANTS of Healthcare Excellence WINNERS.
Seven teams were finalists, receiving the honors of DISTINCTION and two teams were semi-finalists with honors of ACHIEVEMENT. Collectively, these best practice stories elevate the power of the clinical laboratory in healthcare transformation and can be used to inspire new examples of measurable benefits for patients, payors, clinicians and entire health systems.
Visit the UNIVANTS of Healthcare Excellence programme website to find more details associated with each of the winning teams: UnivantsHCE.com.
Visit the IFCC booth at AACC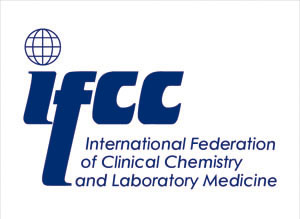 Do you want to know more about the International Federation of Clinical Chemistry and Laboratory Medicine, its programmes and initiatives?
From 6 to 8 August, 2019 visit us at AACC LabExpo

IFCC TFYS-SnibeTravel Awards for Young Scientists to attend APFCB, Jaipur (IN)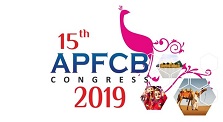 Deadline of submission is 5th August 2019
3 Young Scientists WILL BE SELECTED FOR TRAVEL AWARDS
Each Award will consist of a Certificate & amount value of the sum SGD 1000/- paid to each winner during APFCB Congress Award Ceremony.
Ready for ICPLM Congress in Seoul in 2020?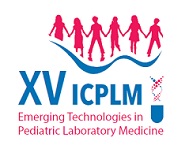 EMERGING TECHNOLOGIES 
IN PEDIATRIC LABORATORY MEDICINE
22-24 May 2020 – SEOUL – KOREA
Main topics:
1. Neonates and newborn screening
2. Endocrinology (including bone metabolism)
3. Clinical cases
4. Data mining approaches to clinical values
5. Emerging technologies in pediatrics
6. Emerging application of NGS in pediatrics
7. Haematology
8. POCT/Pediatric Laboratory Medicine
9. Oral presentations from selected abstracts